SÄÄSTA 110€
Kuumakse alates 22.07€
Chainsaw MS 261
SEDA TOODET EI OLE HETKEL LAOS. Enne tellimist soovitame tarneaega täpsustada kas telefoni +372 5656 9125 või vestlusakna kaudu.
Description
Groundbreaking 2.8kW Petrol chainsaw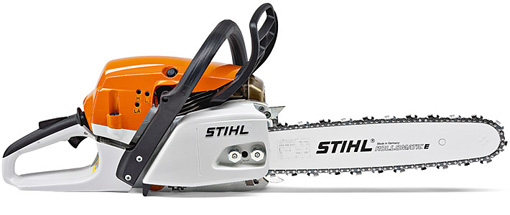 Highly versatile mid-range petrol chainsaw. The new updated version of the best-selling MS 260 reduces fuel consumption by up to 20% and exhaust emissions by up to 50%. Additional features include the new HD2 long life air filter system, anti-vibration technology and patented captive nuts on the chain sprocket cover. This mid-range professional chainsaw is suitable for a wide variety of applications, from cutting firewood, to thinning work and felling medium sized stands.
Additional information
| | |
| --- | --- |
| Weight | 4.9 kg |
| Saw chain | 325 RMC |
| Displacement ­cm³ | 50,2 |
| Engine | 2-MIX |
| Guide bar length (cm) | |
| Power output (kW) | 3.0 |
ESTO JÄRELMAKS
LHV JÄRELMAKS
MONTONIO JÄRELMAKS
LIISI JÄRELMAKS
SVEA JÄRELMAKS
ÄRIKLIENDILE
ESTO JÄRELMAKS
ESTO 3-osaline makseviis – ajata enda ostukorvi maksumus kolmeks võrdseks makseks ilma ühegi lisatasuta!
Kasuta toodete või teenuste eest maksmisel ESTO 3-osalist makseviisi – ajata enda ostukorvi maksumus kolmeks võrdseks makseks, ilma ühtegi lisatasu maksmata!
Lisa tooted ostukorvi, kinnita oma tellimus ning vali makseviisiks ESTO 3 ning digiallkirjasta mugavalt Smart-ID, Mobiil-ID lahendusega või ID-kaardiga.
Tasudes enda ostukorvi maksumuse täies ulatuses ja õigeaegselt kolme kuu jooksul, siis ei lisandu mitte ühtegi lisatasu.




Kuutasu kujuneb ostukorvi maksumuse jagamisel kolmeks võrdseks osaks.




ESTO 3 saavad taotleda kõik 18-70 aastased Eesti Vabariigi kodanikud.
ESTO 3 makseviisi tingimused
ESTO 3 makseviisi teenusepakkujaks on ESTO AS.

ESTO 3-osalise makseviisi teenusepakkujaks on ESTO AS.
E-mail: info@esto.ee
Telefon: (+372) 622 52 52
LHV JÄRELMAKS
MONTONIO JÄRELMAKS
LIISI JÄRELMAKS
SVEA JÄRELMAKS
ÄRIKLIENDILE